THE WORLD-CULTURAL-HERITAGE
Willkommen & Most Welcome
READING MATERIAL & HAND TOOLS ON THE GO
A Bad Atmosphere At The End Of The Time.......
Xenophobia, hatred, terrorism, wars, abortions, environmental disasters, illnesses, misery, famines, migrations, destruction of the families and a lot more...............….

LESEMATERIAL & HANDWERKZEUG FÜR UNTERWEGS

Willkommen & Most Welcome
Eine schlechte Atmosphäre am Ende der Zeit.......
Fremdenfeindlichkeit, Hass, Terrorismus, Kriege, Abtreibungen, Umweltkatastrophen, Krankheiten, Elend, Hungersnöte, Völkerwanderungen, Zerstörung der Familien und vieles, vieles mehr...................
​

Foreign Languages
Ursula Sabisch, Am Aehrenfeld 15, 23564 Luebeck, Germany
An
EF Language Learning Solutions Ltd
Haldenstrasse 4
For the Attention of Mr. J. Hall

6006 Lucerne, Switzerland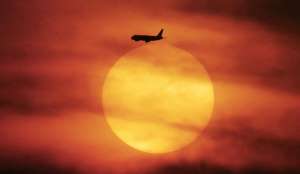 Luebeck, 20. 02. 2019
Free English translation on 20 July 2021.
The German-language document you may find here!


The original and the translation of the original documents.
Dear Mr. J. Hall, Ladies and Gentlemen, Dear Clergy, Dear Readers,
Regrettably, my person has the very greatest difficulties with the use of the English language and the translation of highly valuable texts which should be passed on via the Internet and the common media such as newspapers and magazines via circulars as information material or via radio.
Since you as teachers are mainly native speakers and have an university education, my person would like to suggest to you that you will integrate my German-language texts, which you will find on the Internet, into your curriculum in order to have your students work out a good and correct translation into the English language and thus a control function of the correct translations would additionally be given.
My person** has already attempted to translate some of these valuable documents, but it will probably be a grammatically incorrect text, which could in part also falsely alter the content and which quite simply should not happen on the part of professional translators!
The expandable contents of those German-language documents, which you can take from my various homepages, concern every thinking person worldwide and have been prepared for implementation in reality, some of which must be carried out immediately, whereby each individual has to think about other people and about "God and the world" and should communicate his suggestions for improvement to the respective ambassadors of the states concerned.
It is certainly not only the task of my person to take care of a flow of information, but on the contrary, every person has to contribute and fit in properly for every person in his or her place where he or she has been placed, according to his or her possibilities, which can also be very versatile, in the matter and in the commission of the Lord.
Since my person is no longer really willing to master the English language, also because of time constraints, and also because a linguistic blockage has long existed and my person should concentrate on foreign languages and foreign cultures in order to be able to bring these many language differences into the highly complex matter and into the highly complicated commission, my person now hereby turns to your qualified language school, among others.
Anyone who is going to deal with these aforementioned texts should normally be able to grasp what is going on.
Since there will certainly be many teaching institutes or learning systems* in the world and thus excellent interpreters who will deal with the German language and thus inevitably with German culture, my person would now also like to publicise this letter on the Internet, since your language school can be an important but is not the only contact in the matter.
Every interpreter or every institute or every teaching institution should therefore basically submit these mentioned documents translated to the best of their knowledge and belief with the respective responsible name, with the signature and also with the date, whereby it is important to always make sure beforehand whether these are actually also the original documents of my person and thus the respective homepage of my person.
Since one of my main administrators of the homepages offers an additional facility for a translation into a foreign language and this could even be operated by the "predetermined" translators, my person wishes only reliable interpreters, whereby not the past but the present would be decisive for this release of such an administration.
Of course, it is desired that all these* documents be destroyed one day or disappear from the face of the earth, as these letters were written only for this difficult transitional period and for a future worth living!
So I remain
with kind regards
Ursula Sabisch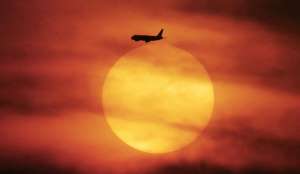 http://homeoffice.knueppel-kaiserin.org
HP: Without my claimed pocket money, which was tied to two conditions, I cannot and will not arrange this* set-up administration of my precious homepages!
*German-language text has been corrected. *Reviewed on September 2, 2019.
**A few older documents (3 or 4 letters) were translated in the matter and commission of a person of trust of my person and checked in content by my person respectively published slightly changed.